2018-19 Youth Team Tournament Results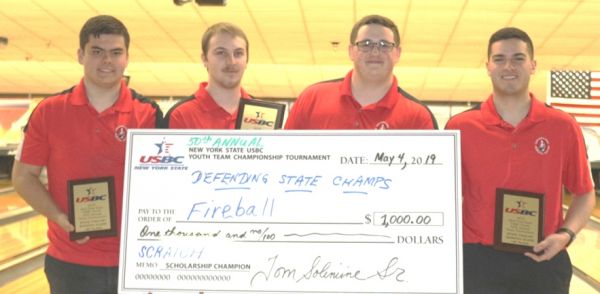 SCRATCH CHAMPIONS: Fireball (Tonawandas USBC) repeated as state champion. From left, Michael Weber, Josh Large, Dominic Germano, Ryan Reese.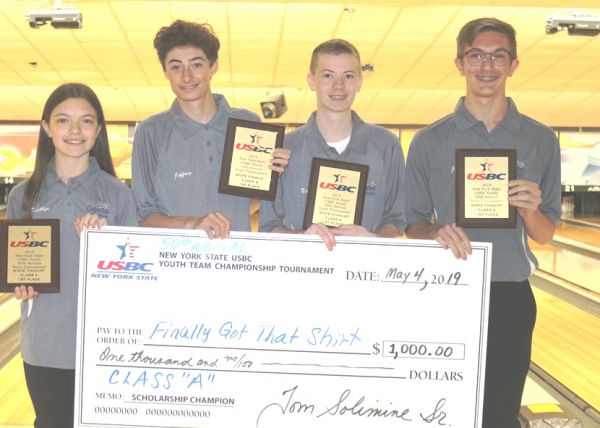 CLASS A: Finally Got That Shirt (Mid-Hudson USBC) captured Class A honors. From left, Kaitlyn Eisentraut, Jeffrey Henze, Noah Ropchock, Jacob Eisentraut.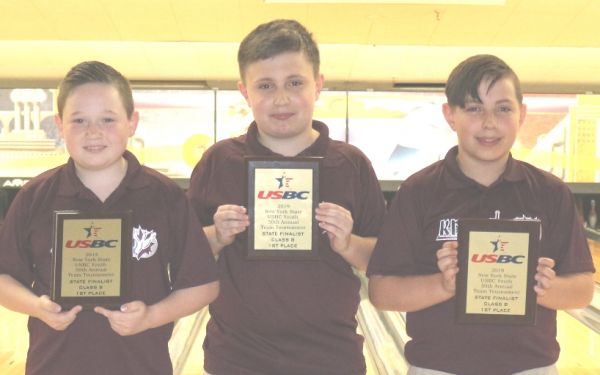 CLASS B: Fourth Knight (Troy USBC) placed first in Class B. From left are John Lynch, Aaron Mantello, Brayden Wilkinson, Joshua Shanahan.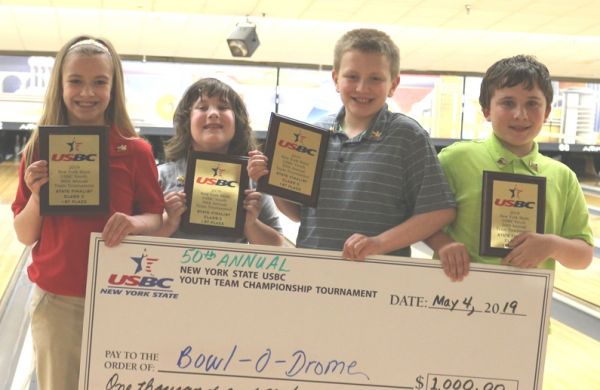 CLASS C: Bowl-O-Drome #5 (Ithaca USBC) led the way in Class C. From left are Ezra Sybert, Zoe Palermo, Oscar Sybert, Zach Palermo.