31st New York State Masters Championship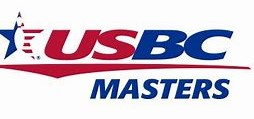 East Greenbush, NY, Saturday March 6, 2021 - Matt Fazzone of Rotterdam is the Champion in 31st New York State USBC Masters. The day long event was held at East Greenbush Bowling Center in the Capital Region with 119 bowlers competing in the event.
The 29 year old southpaw defeated Connor LeClair from Ravena 414  to 354 in the two game match. This is Fazzone first State Singles title, previously he was a NEBA Champion and has a Huck Finn Title. In addition to the $2400 prize check, he will also receive a paid entry into the 2022 USBC Masters. LeClair will receive $1,200 as the runner up. 
In round two of the finals, Fazzone defeated 12 seed Rebekah VanScoyk from Kingston 442-361. Next up was second seeded Jim Thomas from Binghamton who fell to Fazzone 401-354. In the semi-final round Fazzone squared off against the six seed Robert Danzy from Menands, knocking him off 474-332.
This set up the final match against the 15 seed Connor LeClair from Ravena. Fazzone set the tone in game one rolling a 185 to LeClair's 161. Game two Fazzone rolled 229 to LeClair's 193.
Finishing in second place, LeClair's route to the finals started in the afternoon squad rolling a 1050 for seventh place in the squad and 15th overall. He defeated 18th seed RJ Martinez from Ballston Spa 525-379. In round two he knocked off fourth seed Robert Wiley from Victor 442-375. Next up was fifth seed Ryan Karabin from Scotia 395-280.
In the semi-finals LeClair squeaked by the top seed Ryan Galli from Johnson City 377-340.
Bowlers competed on a 40-foot Challenge Pattern custom designed by Kegel. The top 12 bowlers from each squad advanced to the finals, bowling 2 game head-to-head matches. 
Other cashers were:
Ryan Galli & Robert Danzy $500
Scott Zalud, Ryan Karabin, Preston Oakes, Jim Thomas $325
Dave Jecko, Scott Kampf, Ryan Ladlee, Robert Wiley, Andrew Hall, Steve Wagoner, Rebakah VanScoyk, Amando Jay Villa $275
Michael Rose, Nicholas Wells, Kyle Haines, RJ Martinez, Matt Swiatocha, Gene Speenburgh, Nick Eckert, Justin Kampf $225