90th NYS Open Championships -- RESULTS
NYS Open Championships
Rochester Team Captures Title;
'Seniors' 1st in Doubles, Singles
JUNE 13, 2014 – A team of tournament-tested bowlers, a household name and a couple of "60-somethings" captured titles at the 90th NYS Open Championships, which took place from April 11 through May 18 at AMF Empire Lanes in Webster
Mybowler Zone posted 3,601 on the tournament's final day to claim the $3,350 first prize. Team members are Ricky Zinone, Roger Thaine Jr., Matt LaGeorge, Rich Ferraro II and Steve Meyer. The squad's 3,556 total also was the top team scratch score in the tournament, which drew 222 five-person teams.
Former PBA star (and newly-elected Hall of Famer) Doug Kent of Newark (Lake Ontario USBC) took the Handicap and Scratch All-Events titles with 2,301. He earned $400 for the All-Events crown plus a paid entry to the 2015 USBC Masters.
Kent had two 300 games and a pair of 800 series in the tournament.
The Handicap Singles title went to 65-year-old Al Vlietstra of Warsaw (Genesee Region USBC), who posted an 843 series (757 scratch). He earned $800.

The Handicap Doubles title went to the father-son team of 65-year-old Robert Phillips and Robert Phillips Jr. of Allegany (Twin Tiers USBC), who posted 1,582. They earned $1,650.
In Scratch Doubles, Kevin Donaghue and Mark Scuderi (Rochester USBC BA) placed first with 1,521.
Next year's tournament is scheduled for AMF Thruway Lanes in Cheektowaga (Buffalo).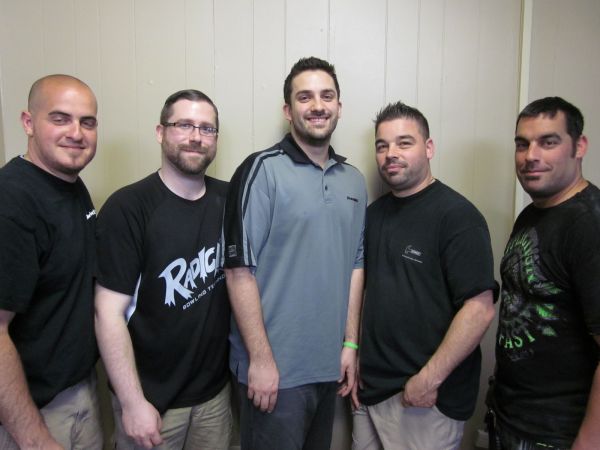 2014 NYS OPEN CHAMPIONS: The Mybowler Zone team (Rochester USBC BA) took top honors this season at the 90th NYS Open Championships at AMF Empire Lanes in Webster (Rochester). From left are Matt LaGeorge, Roger Thaine Jr., Rich Ferraro II, Steve Meyer and Ricky Zinone.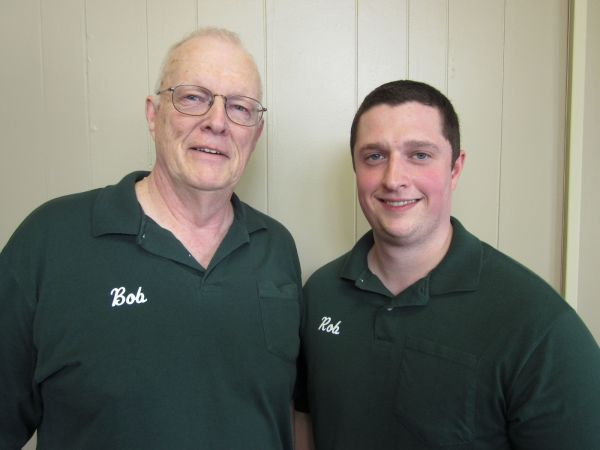 DOUBLES CHAMPS: The father-son duo of Robert Phillips and Robert Phillips Jr. (Twin Tiers USBC) captured the Handicap Doubles title at the Open Championships with a 1,582 score.